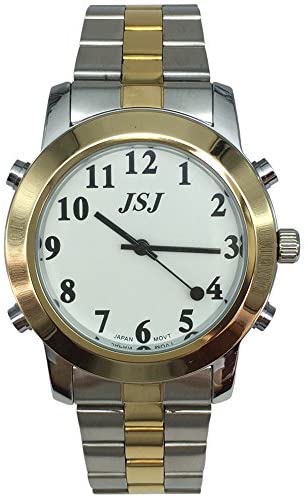 For blind people or visually impaired people like elderly.
Watchcase: alloy
Watch strap: stainless sell
Watch Size: 38 mm(1.5 inch)
Watch plating: white
Watch movt: quartz
Watch glass: mineral glass
Watch Functions:
1. Talking time when press the button.
2. Alarm, 5 types of sounds to choose.
3. You could choose 12-hour or 24-hour mode.
4. You can setting point time talking or not.
For Blind People Or Visually Impaired People Or The Elderly
With Alarm Of Quartz
Size: 38 mm(1.5 inch)