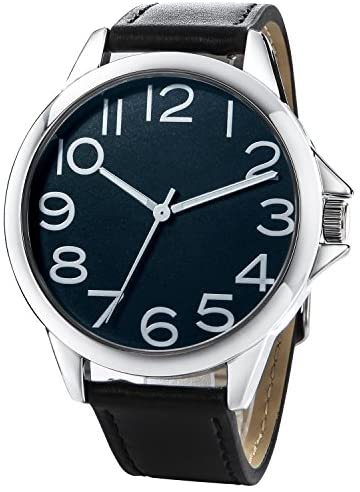 Classic simple men's business watch Black leather band watch Watches Quartz Wristwatch Easily matched with a variety of business, entertainment and life occasion.
Water resistant watch 45mm big Watch face, Belt Width 20mm Men's standard Length Adjustable watch buckle,Precise Time Keeping ,Resistant to 30M(99feet), withstands rain and splashes of water, but not suitable for the shower or swimming.
This is the perfect watch! watch come in gift boxes,You can give it to your family, friends, and loversIt can be a birthday gift, a Christmas gift, a Valentine's Day gift anniversary or a gift for some special moments.
Note:This watch is equipped with instruction manual to help you understand and use our watch more quickly. We have complete after-sales service. If you have any questions, please contact us directly, we will reply your question within 24 hours.Thank you for your choice.